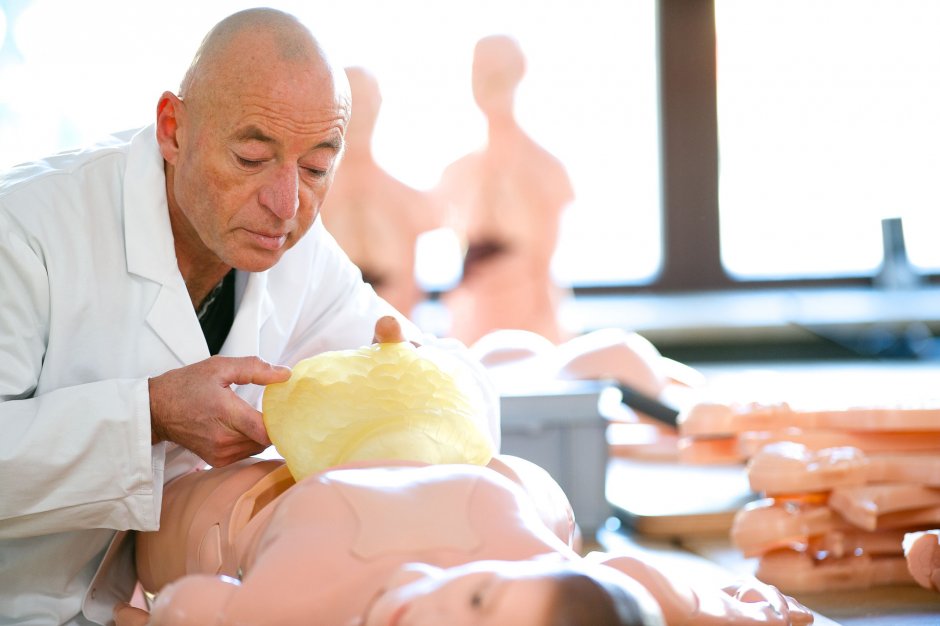 Made with vision:
CLA® nursing dolls and medical phantoms
Quality is a multi-layered concern for CLA®. In detail, we measure the quality of material, scientific accuracy, functionality an durability. Thus, quality control becomes an important integral part of the entire manufacturing process, as it guarantees the user maximum functional and scientific accuracy.
---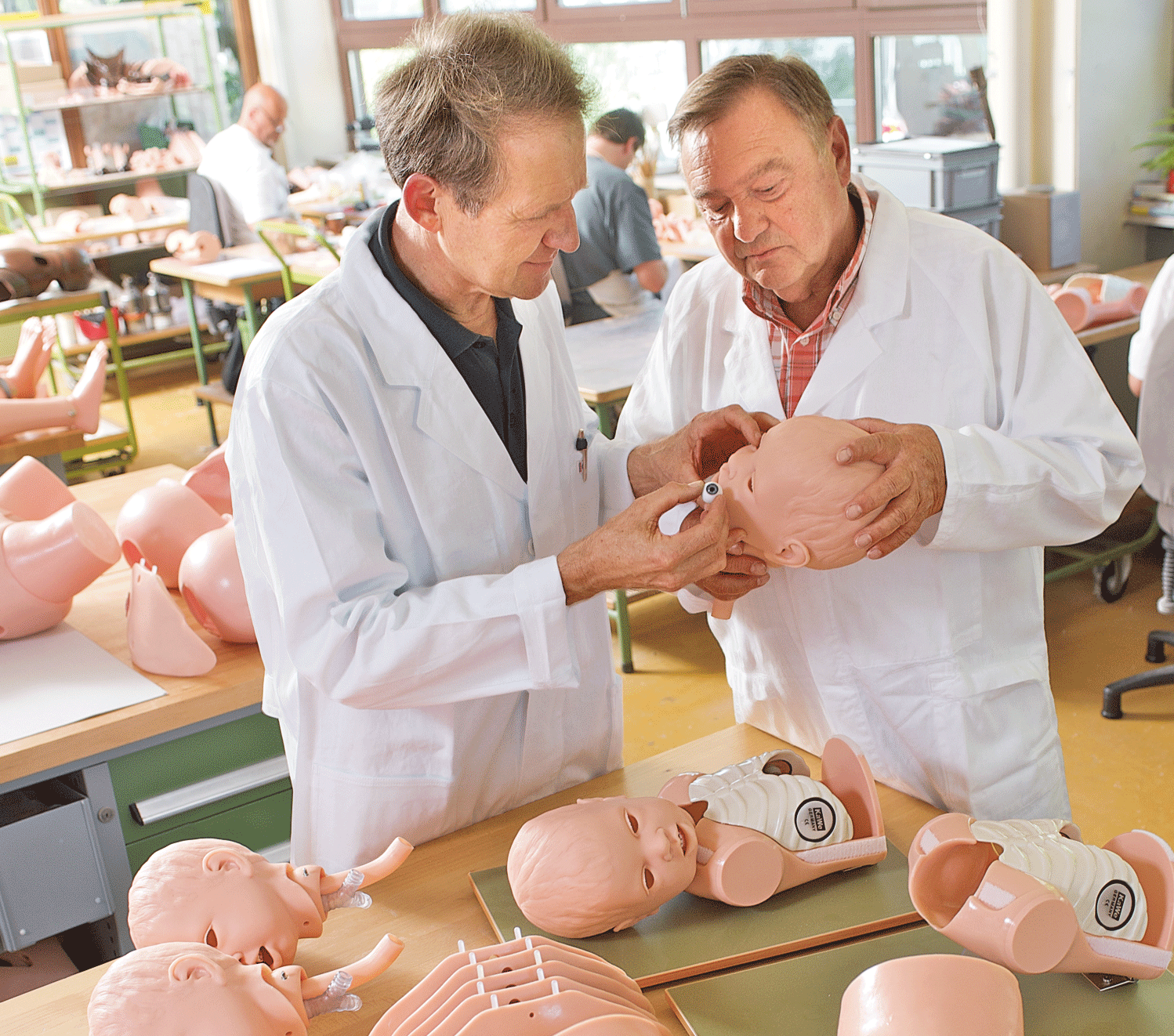 Manufacturing
The Coburger Lehrmittelanstalt develops and manufactures all its products in-house in Coburg. The progress of the model through to final assembly ensures both the characteristic factory finish and the highest quality in function and form. A large number of individual parts, materials and mechanical elements are integrated at each stage to create a model which meets the high standards set by the medical training profession.
---
Today everyone likes to talk about sustainability. We have always practiced this sustainability and grant a spare parts warranty on all models produced since 1876 as well as the possibility of repair.
---
5 Years SOMSO Quality
SOMSO®, as a worldwide recognised manufacturer, provides a five-year
warranty on service life and operational
reliability of almost all models (subject
to correct use), with the exception of
medical training phantoms.
2-year CLA® Warranty
CLA® nursing dolls and phantoms are designed for normal diagnostic procedures and treatment. The functional sequence for nursing or diagnosis is as realistic as possible to create exacting practical conditions. By using high quality materials and special production methods CLA® can offer a full 2-year warranty for its products.