No results were found for the filter!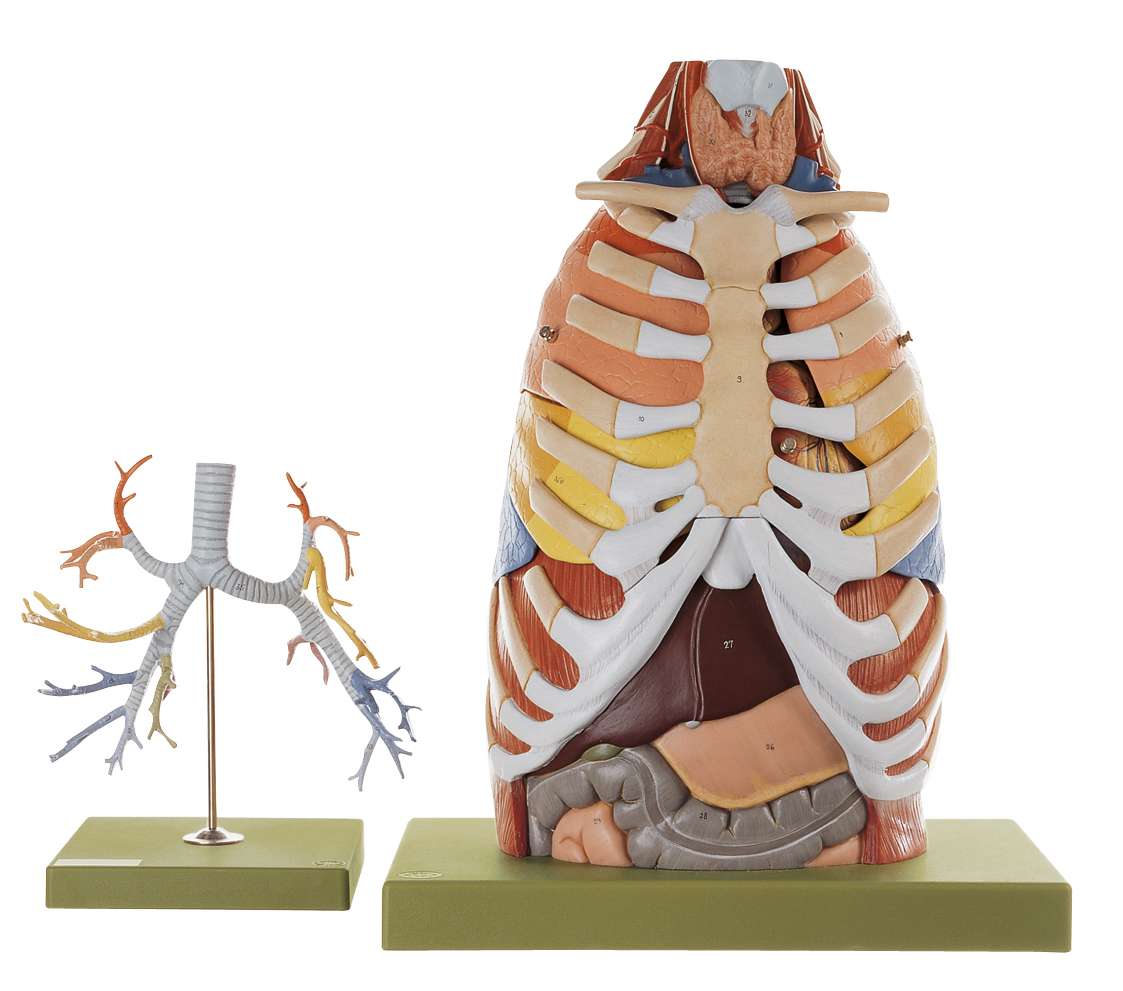 HS 21
Anatomy of the Thorax
Natural size, in SOMSO-Plast®. Separates into 17 parts: sternum, organs of the neck, right lung (3), left lung (2), heart (7), bronchial tree, green base model. On a green base.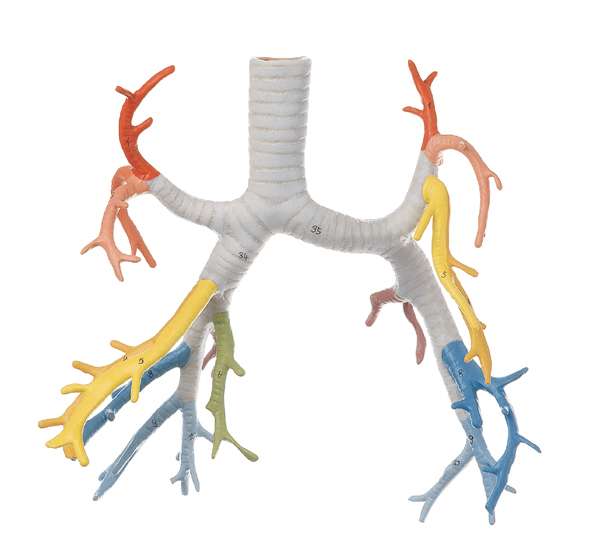 HS 21/1
Bronchial Tree
Isolated from HS 21, natural size, in SOMSO-Plast®. In one piece. On a stand with green base.