No results were found for the filter!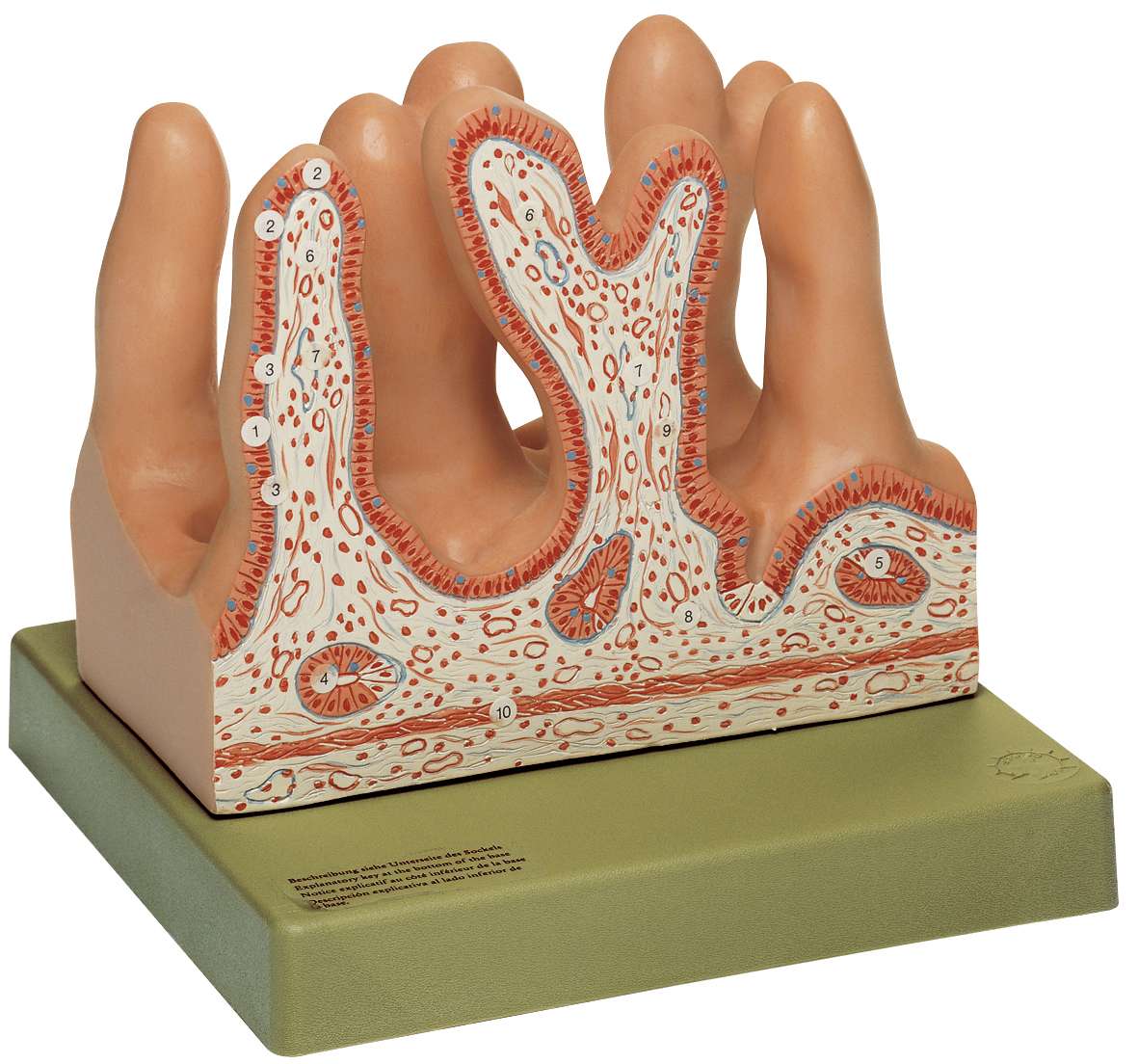 JS 14
Internal Surface of the Jejunum
Enlarged approx. 400 times, in SOMSO-Plast®. After Prof. Dr. E. Wuestenfeld, model made by E. Rack. The finger-like protrusions represent villi, the cavities - crypts. A surface section shows the histological formation of a villus...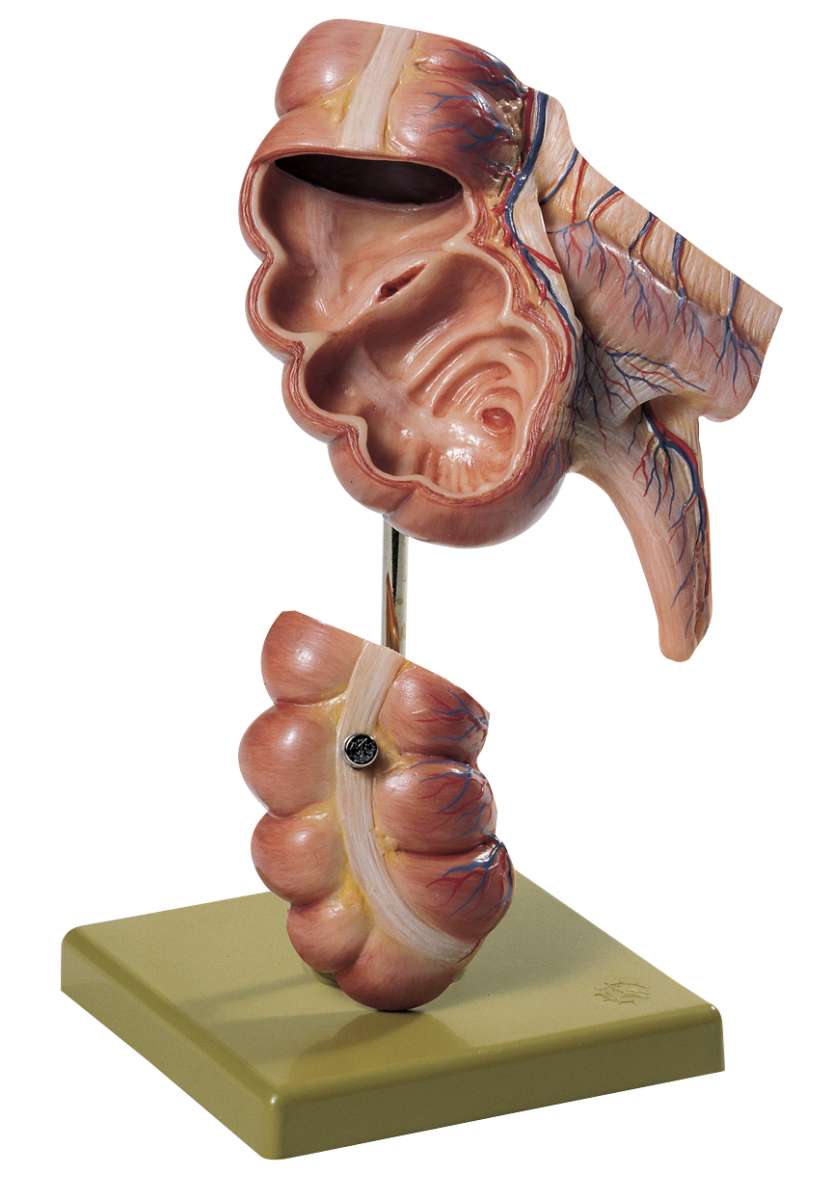 JS 7
Appendix and Caecum
Natural size. In SOMSO-Plast®. The wall of the caecum can be opened. Separates into 2 parts. On a stand with green base.