No results were found for the filter!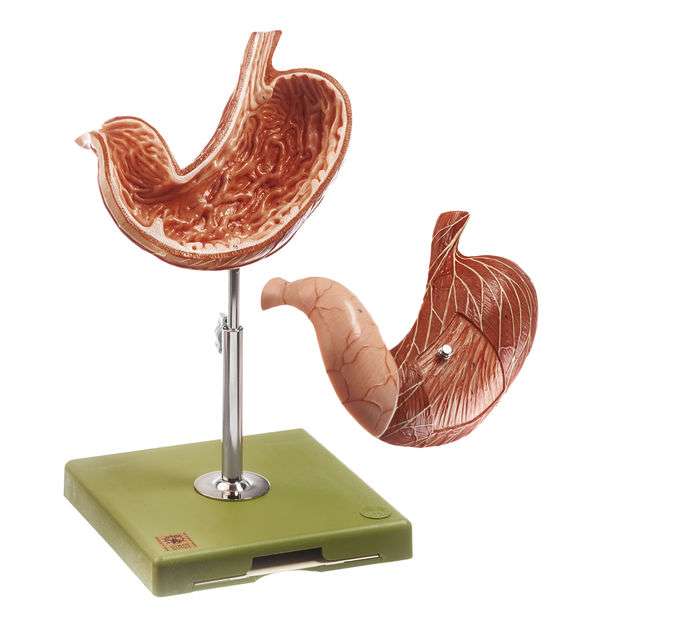 JS 4
Stomach
Natural size, in SOMSO-Plast®. Showing the longitudinal and circular muscle layers. Opens to show the cardia and pylorus, the relief of the mucous membrane and the gastric canal as well as the stomach wall in section. Network of arteries...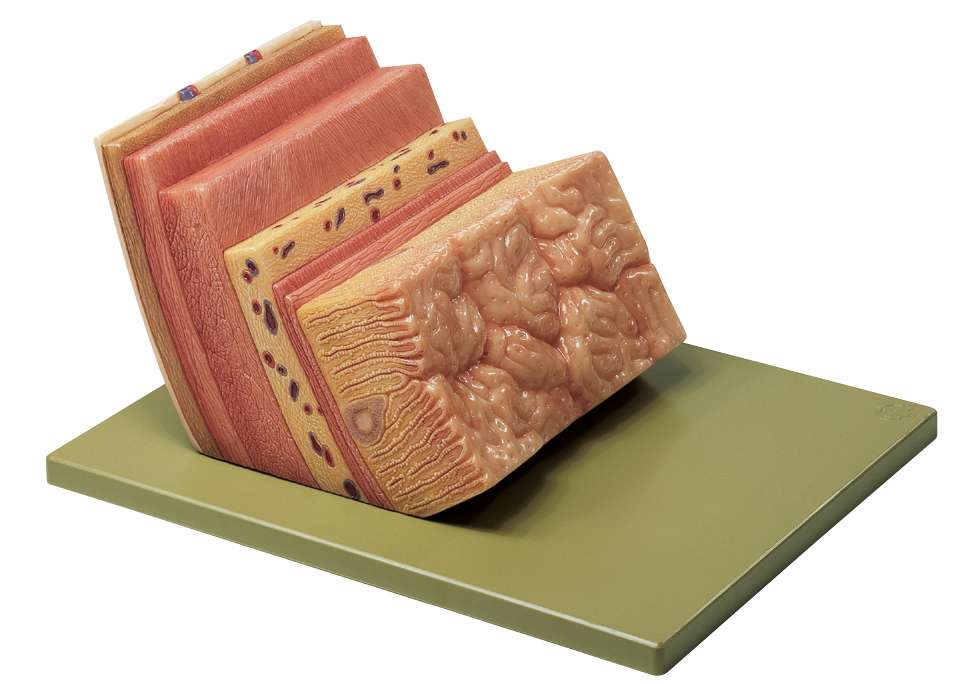 JS 6
Stomach Wall
Enlarged many times. In SOMSO-Plast®. The formation and structure of layers are shown by a transverse and vertical section. In one piece. Mounted on a green board.